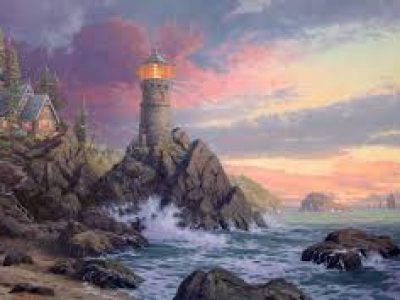 March 22, 2020
The Rock of my Salvation
Ecclesiastes 3:1-10- Time for everything
To everything there is a season, A time for every purpose under heaven:
2 A time to be born, And a time to die; A time to plant, And a time to pluck what is planted;
3 A time to kill, And a time to heal; A time to break down, And a time to build up;
4 A time to weep, And a time to laugh; A time to mourn, And a time to dance;
5 A time to cast away stones, And a time to gather stones; A time to embrace, And a time to refrain from embracing;
6 A time to gain, And a time to lose; A time to keep, And a time to throw away;
7 A time to tear, And a time to sew; A time to keep silence, And a time to speak;
8 A time to love, And a time to hate; A time of war, And a time of peace.
9 The God-Given Task
What profit has the worker from that in which he labors?
10 I have seen the God-given task with which the sons of men are to be occupied.
NKJV
John 16:33- Jesus is our Peace
33 These things I have spoken unto you, that in me ye might have peace. In the world ye shall have tribulation: but be of good cheer; I have overcome the world.
KJV
In Psalms 46 The Psalmist of the Korah sing a song about the peoples confession and God's provision during the storm.
Psalms 46:1-11- Refuge, Strength, and Help
God is our refuge and strength, an ever-present help in trouble.
2 Therefore we will not fear, though the earth give way and the mountains fall into the heart of the sea,
3 though its waters roar and foam and the mountains quake with their surging. Selah
4 There is a river whose streams make glad the city of God,the holy place where the Most High dwells.
5 God is within her, she will not fall; God will help her at break of day.
6 Nations are in uproar, kingdoms fall; he lifts his voice, the earth melts.
7 The LORD Almighty is with us; the God of Jacob is our fortress.
8 Come and see the works of the LORD, the desolations he has brought on the earth.
9 He makes wars cease to the ends of the earth; he breaks the bow and shatters the spear, he burns the shields with fire.
10 "Be still, and know that I am God; I will be exalted among the nations, I will be exalted in the earth."
11 The LORD Almighty is with us; the God of Jacob is our fortress. (Creator and Designer, I am that I am)
NIV
In the 14th century, the Black Death was an epidemic of bubonic plague, a disease that spread through wild rodents and fleas where they lived in great numbers and density and in close proximity to humans. It spread far and wide resulting in the death of 50 million people in the 14th century, or 60 percent of Europe's entire population. When the Black Death raised its nasty head again in 1527 in Germany, many people began to panic. People were fleeing for their lives. Yet, Martin Luther and his wife Katharina, decided to stay in their home. It wasn't a stubborn response to the need to evacuate, but a loving response fueled by love and sustained by faith in their sovereign God. Rather than running for the hills, they turned their home into a makeshift hospital. They took in the sick, cared for them, demonstrated genuine Christian hospitality, and risked their own lives in the process. During this crisis, their son almost died
The Cross is speaking to us of Gods commitment to Humanity!
Hebrews 13:5-6- God is with us
For He Himself has said, "I will never leave you nor forsake you." 6 So we may boldly say:
"The LORD is my helper; I will not fear. What can man do to me?"
NKJV
Have Faith in God This Morning!
Mark 11:22-26
22 And Jesus answering saith unto them, Have faith in God.
23 For verily I say unto you, That whosoever shall say unto this mountain, Be thou removed, and be thou cast into the sea; and shall not doubt in his heart, but shall believe that those things which he saith shall come to pass; he shall have whatsoever he saith.
24 Therefore I say unto you, What things soever ye desire, when ye pray, believe that ye receive them, and ye shall have them.
25 And when ye stand praying, forgive, if ye have ought against any: that your Father also which is in heaven may forgive you your trespasses.
26 But if ye do not forgive, neither will your Father which is in heaven forgive your trespasses.
KJV