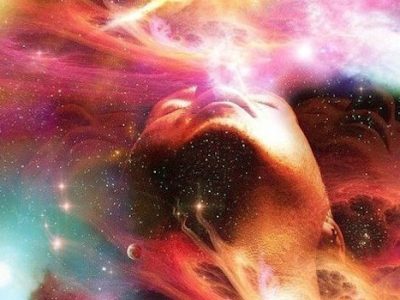 March 8, 2020
Radical Transformation
Many believe that the whole section from Mark 6:1 to 10:52 forms a literary unit in which Mark is challenging his readers to mature and advance in their faith. Bible scholars have labeled this section of Mark as the "Discipleship" section or "Teachings on the Way to Jerusalem" section.
1) 6:1 -Jesus rejected by His own ( Nazareth)
2) 6:10- Jesus sends out the 129 ( Transferred Authority)
3) 6:18- John Beheaded ( Forerunner Finished)
4) 6:30- feeding the 5000
5) 6:45- Jesus walking on the water- winds contrary
6) 7:1- defilement comes from within
7) 7:24- Faith casts the woman Daughters demon out( Dogs can Eat)
8) 7:31- heals the deaf mute ( Hearing)
9) 8:1- feeding of 4000
10) 8:22- heals the blind man ( Sight)
11) 8:27- Peters confession of Christ ( Confession)
12) 8:31- Jesus talks of Resurrection
13) 9:1 – Jesus Transfigured on the Mount
14) 9: 30- 2 Time Jesus talks of His Resurrection
15) 10:32- 3 Time Jesus talks to them Resurrection
Mark 10:46-52
46 Now they came to Jericho. As He went out of Jericho with His disciples and a great multitude, blind Bartimaeus, the son of Timaeus, sat by the road begging.
47 And when he heard that it was Jesus of Nazareth, he began to cry out and say, "Jesus, Son of David, have mercy on me!"
48 Then many warned him to be quiet; but he cried out all the more, "Son of David, have mercy on me!"
49 So Jesus stood still and commanded him to be called.
Then they called the blind man, saying to him, "Be of good cheer. Rise, He is calling you."
50 And throwing aside his garment, he rose and came to Jesus.
51 So Jesus answered and said to him, "What do you want Me to do for you?"
The blind man said to Him, "Rabboni, that I may receive my sight."
52 Then Jesus said to him, "Go your way; your faith has made you well." And immediately he received his sight and followed Jesus on the road. NKJV
1) This is a Story about the Human Race.
a) Crying out for a Radical Transformation
b) By the time Jesus comes by Bartimaeus He has lost complete sight.
2) Bartimaeus is a Sign Post Pointing the Way to Transformation.
A) Bartimaeus is also the picture of a person who desperately wants to experience a Life transformation. He
is the picture of one who understands who is coming down the road in the form of Jesus Christ of Nazareth.
3) Worlds reaction and Gods Perception
1) Jesus recognizes Bartimaeus
2) Jesus reaches out to Bartimaeus
3) Jesus receives Bartimaeus
4) Jesus heals Bartimaeus
5) Bartimaeus experience a Life Transformation
4) Radical Discipleship
He throws away his cloak this is far more than a mere wardrobe change. In that one action Bartimaeus proclaims his faith, takes hold of a miracle and declares that he is ready to receive a life transformation.
For years Bartimaeus had used that cloak as a symbol of his life and of himself. It had provided him both comfort to sit on the ground and had served as a catch all for any coins that someone may throw his direction. That cloak symbolized his life of blindness, brokenness and poverty. That cloak symbolized ( Poverty Mentality) a life of him becoming a Taker rather than a Giver.
Are you Ready to do something Radical?
Jesus wants to trade you garments;
Isa 61:1-3
"The Spirit of the Lord GOD is upon Me, Because the LORD has anointed Me To preach good tidings to the poor; He has sent Me to heal the brokenhearted, To proclaim liberty to the captives, And the opening of the prison to those who are bound;
2 To proclaim the acceptable year of the LORD, And the day of vengeance of our God; To comfort all who mourn,
3 To console those who mourn in Zion, To give them beauty for ashes, The oil of joy for mourning, The garment of praise for the spirit of heaviness; That they may be called trees of righteousness,The planting of the LORD, that He may be glorified." NKJV