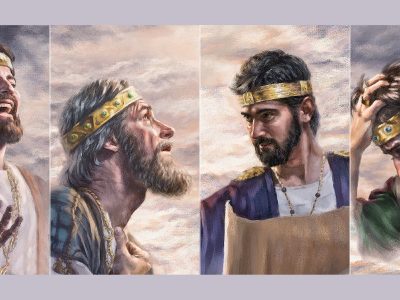 Part 2 Prophetic word 2020-Plow has hit the ground-Its God Time
July 19, 2020
It's God Time!
Eccl 3:1, 11-14
1 There is a time for everything,
and a season for every activity under heaven:
11 He has made everything beautiful in its time. He has also set eternity in the hearts of men; yet they cannot fathom what God has done from beginning to end.
12 I know that there is nothing better for men than to be happy and do good while they live.
13 That everyone may eat and drink, and find satisfaction in all his toil — this is the gift of God.
14 I know that everything God does will endure forever; nothing can be added to it and nothing taken from it. God does it so that men will revere him.
NIV
2020 year of the Lord Prophecy!
Plow has hit the Earth Things will look messy! But the dry places must be turned over so that the new may be brought fourth. I will turn your sorrow to Joy, your morning into laughter and give you the garment of praise for the spirit of heaviness. I must stir things up to bring refreshing to my people! Saith the Lord
All dry and unproductive things in your Life God will turn them under and bring fourth the New Ground! New Gifting's!, New Anointing!
Three things God spoke to me about this year!
1) A Year of Significance- History will record this time as greater than any other period of time in the History of man both physically and spiritually. It will be remembered greater than all the speeches, wars, Technology, this period of time will surpass all others as the greatest in the History of Man. The advancement of the kingdom will cover the Earth with the greatest time of God.
2) A year of Shifting- God said everything shall shift to the left or the right. There will be no Luke warm place you will either be hot or cold. Brother will turn against brother like the civil war. People will make their final decision in this time. We have already seen the beginning of the separation, but nit has just begun.
3) A Year of Spiritual Awaking! – Gods love will saturate the earth; it will be a time of spiritual awaking greater than any period of man. Greater time than Pentecost. It will be known as "The year of the Lord"! God said to me stand back and see it's not your time it's my time. It's not your battle it is mine!
New Word This Week!
Everything is at standstill, the dust is settling, a new day is arising like the early Sun is the morning after Stormy Rain. I am shifting away the old and bringing in the new. I have spoken to you of this time and I have declared it through my prophets. I will finish this dispensation of time and you will shine like the son! Thus Say's the Lord!
Isa 41:9-10
I have chosen you and have not cast you away:
10 Fear not, for I am with you; Be not dismayed, for I am your God. I will strengthen you, Yes, I will help you,
I will uphold you with My righteous right hand.'
NKJV
Isa 41:13-19-
13 For I, the LORD your God, will hold your right hand,
Saying to you, 'Fear not, I will help you.'
14 "Fear not, you worm Jacob, You men of Israel!
I will help you," says the LORD And your Redeemer, the Holy One of Israel.
15 "Behold, I will make you into a new threshing sledge with sharp teeth; You shall thresh the mountains and beat them small, And make the hills like chaff.
16 You shall winnow them, the wind shall carry them away, And the whirlwind shall scatter them; You shall rejoice in the LORD, And glory in the Holy One of Israel.
17 "The poor and needy seek water, but there is none,
Their tongues fail for thirst. I, the LORD, will hear them;
I, the God of Israel, will not forsake them.
18 I will open rivers in desolate heights, And fountains in the midst of the valleys; I will make the wilderness a pool of water, And the dry land springs of water.
19 I will plant in the wilderness the cedar and the acacia tree, The myrtle and the oil tree;
NKJV
As the Dust Settles! The word that hit the Earth has Gods Knowledge its Spiritual it's the time of the Harvest
In Earth: You will see new Vegetation in places of Hunger, Dry and barren land will become productive and beautiful.
In Body: They will advance more medically than is the history of Man; they will find the cure for cancer, diabetes, and many of the major diseases.
Spiritually- We will see a great Harvest, Spiritual Gifting's are going to manifest greater than any time in the history of man we will see Signs, wonders and Miracles.
Part 2- everything right now is prophetic!
We are in a prophetic moment of transitioning, for the return of Christ and the biggest Revival.
Three Things are in Transition
1) The Church- Glorious Church-
Ephesians 5:27
27 that He might present her to Himself a glorious church, not having spot or wrinkle or any such thing, but that she should be holy and without blemish.
2) Governments
Isaiah 9:6-7
6 For unto us a Child is born,
Unto us a Son is given;
And the government will be upon His shoulder.
And His name will be called
Wonderful, Counselor, Mighty God,
Everlasting Father, Prince of Peace.
7 Of the increase of His government and peace
There will be no end,
Upon the throne of David and over His kingdom,
To order it and establish it with judgment and justice
From that time forward, even forever.
The zeal of the Lord of hosts will perform this.
NKJV
3) People
Matt 4:16-17
16 The people who sat in darkness have seen a great light,
And upon those who sat in the region and shadow of death
Light has dawned."
17 From that time Jesus began to preach and to say, "Repent, for the kingdom of heaven is at hand."
NKJV
Everything in Your life has led up to this moment!
How do we Transition as a church to impact or nation and the Kingdom of God?
What changes of transition do I need to make?
A new season Awaits us I am excited to embrace it!