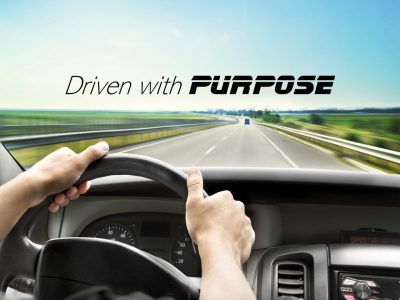 September 2, 2018
PART 5
Why Jesus gave this commission
Matthew 9:36-38; 36  But when he saw the multitudes, he was moved with compassion on them, because they fainted, and were scattered abroad, as sheep having no shepherd. 37  Then saith he unto his disciples, The harvest truly is plenteous, but the labourers are few; 38  Pray ye therefore the Lord of the harvest, that he will send forth labourers into his harvest.
Power has been given
Matt 28:18-20; 18  And Jesus came and spake unto them, saying, All power is given unto me in heaven and in earth. 19  Go ye therefore, and teach all nations, baptizing them in the name of the Father, and of the Son, and of the Holy Ghost: 20  Teaching them to observe all things whatsoever I have commanded you: and, lo, I am with you alway, even unto the end of the world. Amen.
What Power?
Acts 1:8; 8 But ye shall receive power, after that the Holy Ghost is come upon you: and ye shall be witnesses unto me both in Jerusalem, and in all Judaea, and in Samaria, and unto the uttermost part of the earth.
Great Commission
Mark 16:15-16; 15  And he said unto them, Go ye into all the world, and preach the gospel to every creature. 16  He that believeth and is baptized shall be saved; but he that believeth not shall be damned.
Signs shall follow
17  And these signs shall follow them that believe; In my name shall they cast out devils; they shall speak with new tongues; 18  They shall take up serpents; and if they drink any deadly thing, it shall not hurt them; they shall lay hands on the sick, and they shall recover. 19  So then after the Lord had spoken unto them, he was received up into heaven, and sat on the right hand of God. 20  And they went forth, and preached every where, the Lord working with them, and confirming the word with signs following. Amen.
Power to cast out devils in his name!
Acts 19:13-20; 13 Then certain of the vagabond Jews, exorcists, took upon them to call over them which had evil spirits the name of the Lord Jesus, saying, We adjure you by Jesus whom Paul preacheth. 14 And there were seven sons of one Sceva, a Jew, and chief of the priests, which did so. 15 And the evil spirit answered and said, Jesus I know, and Paul I know; but who are ye? 16 And the man in whom the evil spirit was leaped on them, and overcame them, and prevailed against them, so that they fled out of that house naked and wounded. 17 And this was known to all the Jews and Greeks also dwelling at Ephesus; and fear fell on them all, and the name of the Lord Jesus was magnified. 18 And many that believed came, and confessed, and shewed their deeds. 19 Many of them also which used curious arts brought their books together, and burned them before all men: and they counted the price of them, and found it fifty thousand pieces of silver. 20 So mightily grew the word of God and prevailed.
You will speak with new tongues
Acts 10:38-39; 38 how God anointed Jesus of Nazareth with the Holy Spirit and power, and how he went around doing good and healing all who were under the power of the devil, because God was with him. 39 "We are witnesses of everything he did in the country of the Jews and in Jerusalem. They killed him by hanging him on a tree, 40 but God raised him from the dead on the third day and caused him to be seen.
Acts 10:44-46; 44 While Peter was still speaking these words, the Holy Spirit came on all who heard the message. 45 The circumcised believers who had come with Peter were astonished that the gift of the Holy Spirit had been poured out even on the Gentiles. 46 For they heard them speaking in tongues and praising God.
Take up serpents!
Devine Protection – Acts 28:3-6; 3 But when Paul had gathered a bundle of sticks and laid them on the fire, a viper came out because of the heat, and fastened on his hand. 4 So when the natives saw the creature hanging from his hand, they said to one another, "No doubt this man is a murderer, whom, though he has escaped the sea, yet justice does not allow to live. 5 But he shook off the creature into the fire and suffered no harm. 6 However, they were expecting that he would swell up or suddenly fall down dead. But after they had looked for a long time and saw no harm come to him, they changed their minds and said that he was a god.
Drink any deadly thing!
Devine provision – Matt 6:25-27; "Therefore I say to you, do not worry about your life, what you will eat or what you will drink ; nor about your body, what you will put on. Is not life more than food and the body more than clothing? 26 Look at the birds of the air, for they neither sow nor reap nor gather into barns; yet your heavenly Father feeds them. Are you not of more value than they?
Lay hands on the sick!
Acts 19:11-12; 11 And God wrought special miracles by the hands of Paul: 12 So that from his body were brought unto the sick handkerchiefs or aprons, and the diseases departed from them, and the evil spirits went out of them.
God has equipped us for the commission
Ephesians 4:8-12; 8Wherefore he saith, When he ascended up on high, he led captivity captive, and gave gifts unto men. 9(Now that he ascended, what is it but that he also descended first into the lower parts of the earth? 10  He that descended is the same also that ascended up far above all heavens, that he might fill all things.) 11And he gave some, apostles; and some, prophets; and some, evangelists; and some, pastors and teachers; 12For the perfecting of the saints, for the work of the ministry, for the edifying of the body of Christ:
Level of commitment to do Gods work
Matt 12:46-50; 46  While He was still talking to the multitudes, behold, His mother and brothers stood outside, seeking to speak with Him. 47  Then one said to Him, "Look, Your mother and Your brothers are standing outside, seeking to speak with You." 48  But He answered and said to the one who told Him, "Who is My mother and who are My brothers?" 49  And He stretched out His hand toward His disciples and said, "Here are My mother and My brothers! 50  "For whoever does the will of My Father in heaven is My brother and sister and mother."
First Church Commitment
Acts 2:41-47; 41  Then they that gladly received his word were baptized: and the same day there were added unto them about three thousand souls. 42  And they continued steadfastly in the apostles' doctrine and fellowship, and in breaking of bread, and in prayers. 43  And fear came upon every soul: and many wonders and signs were done by the apostles. 44  And all that believed were together, and had all things common; 45  And sold their possessions and goods, and parted them to all men, as every man had need. 46  And they, continuing daily with one accord in the temple, and breaking bread from house to house, did eat their meat with gladness and singleness of heart, 47  Praising God, and having favor with all the people. And the Lord added to the church daily such as should be saved.
Its Gods will
1 John 5:14-15; Now this is the confidence that we have in Him, that if we ask anything according to His will , He hears us. 15 And if we know that He hears us, whatever we ask, we know that we have the petitions that we have asked of Him. NKJV
John 15:1-16; 1 I am the true vine, and my Father is the husbandman. 2 Every branch in me that beareth not fruit he taketh away: and every branch that beareth fruit, he purgeth it, that it may bring forth more fruit. 3 Now ye are clean through the word which I have spoken unto you. 4 Abide in me, and I in you. As the branch cannot bear fruit of itself, except it abide in the vine; no more can ye, except ye abide in me. 5 I am the vine, ye are the branches: He that abideth in me, and I in him, the same bringeth forth much fruit: for without me ye can do nothing. 6 If a man abide not in me, he is cast forth as a branch, and is withered; and men gather them, and cast them into the fire, and they are burned. 7 If ye abide in me, and my words abide in you, ye shall ask what ye will, and it shall be done unto you. 8 Herein is my Father glorified, that ye bear much fruit; so shall ye be my disciples. 9 As the Father hath loved me, so have I loved you: continue ye in my love. 10 If ye keep my commandments, ye shall abide in my love; even as I have kept my Father's commandments, and abide in his love. 11 These things have I spoken unto you, that my joy might remain in you, and that your joy might be full. 12 This is my commandment, That ye love one another, as I have loved you. 13 Greater love hath no man than this, that a man lay down his life for his friends. 14 Ye are my friends, if ye do whatsoever I command you. 15 Henceforth I call you not servants; for the servant knoweth not what his lord doeth: but I have called you friends; for all things that I have heard of my Father I have made known unto you. 16 Ye have not chosen me, but I have chosen you, and ordained you, that ye should go and bring forth fruit, and that your fruit should remain: that whatsoever ye shall ask of the Father in my name , he may give it you. KJV
5 Main purposes of Church!
Prayer
Fellowship
Teaching
Worship
Evangelism