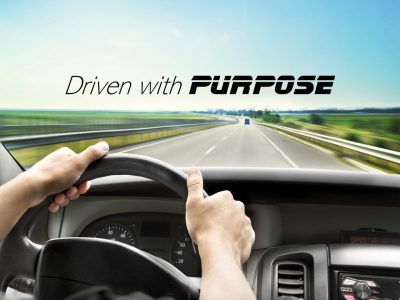 August 5, 2018
PART 1
Eccl 3:1-11, 1 TO EVERYTHING there is a season, and a time for every matter or purpose under heaven: 2 A time to be born and a time to die, a time to plant and a time to pluck up what is planted, 3 A time to kill and a time to heal, a time to break down and a time to build up, 4 A time to weep and a time to laugh, a time to mourn and a time to dance, 5 A time to cast away stones and a time to gather stones together, a time to embrace and a time to refrain from embracing, 6 A time to get and a time to lose, a time to keep and a time to cast away, 7 A time to rend and a time to sew, a time to keep silence and a time to speak, 8 A time to love and a time to hate, a time for war and a time for peace. 9 What profit remains for the worker from his toil? 10 I have seen the painful labor and exertion and miserable business which God has given to the sons of men with which to exercise and busy themselves. 11 He has made everything beautiful in its time.
He also has planted eternity in men's hearts and minds [a divinely implanted sense of a purpose working through the ages which nothing under the sun but God alone can satisfy], yet so that men cannot find out what God has done from the beginning to the end. AMP
Vision! Proverbs 29:18, 18Where there is no vision, the people perish:
Moving Forward! Philippians 3:13 I am bringing all my energies to bear on this one thing, forgetting what is behind and looking forward to what lies ahead.
3 principles for moving Forward (Energy – Forgetting – Focus)
Energy– Vigor or Power to action, intensity of expression, the work that a physical system is capable of doing in changing from its actual state to a specified reference state.
Forgetting -To cease to remember or unable to recall: to omit, to leave behind
Focus-the distinctness or clarity with which an optical system renders an image. Adjustment for distinctness or clarity. A center of interest or activity.
What did Jesus do to stay focused? He remembered his Purpose!
1 John 3:8, For this purpose the Son of God was manifested, that He might destroy the works of the devil.
The model Church with purpose
Acts 2:36-38- Peter Preaching 36 Therefore let all the house of Israel know assuredly, that God hath made that same Jesus, whom ye have crucified, both Lord and Christ. 37 Now when they heard this, they were pricked in their heart, and said unto Peter and to the rest of the apostles, Men and brethren, what shall we do? 38 Then Peter said unto them, Repent, and be baptized every one of you in the name of Jesus Christ for the remission of sins, and ye shall receive the gift of the Holy Ghost.
Acts 2:39-47, 39 For the promise is unto you, and to your children, and to all that are afar off, even as many as the Lord our God shall call. 40 And with many other words did he testify and exhort, saying, Save yourselves from this untoward generation. 41 Then they that gladly received his word were baptized: and the same day there were added unto them about three thousand souls.  42 And they continued stedfastly in the apostles' doctrine and fellowship, and in breaking of bread, and in prayers. 43 And fear came upon every soul: and many wonders and signs were done by the apostles. 44 And all that believed were together, and had all things common; 46 And they, continuing daily with one accord in the temple, and breaking bread from house to house, did eat their meat with gladness and singleness of heart, 47 Praising God, and having favour with all the people. And the Lord added to the church daily such as should be saved.
5 Main purposes of Church
1)Prayer
2)Fellowship
3)Teaching
4)Worship
5)Evangelism
In every Church and individual you will find there strengths and weakness in these purposes.