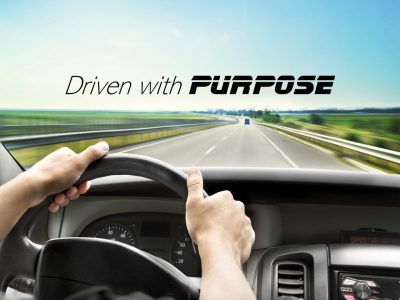 August 19, 2018
Part 3 
The model Church with purpose – 
Acts 2:36-47- Peter Preaching
36 Therefore let all the house of Israel know assuredly, that God hath made that same Jesus, whom ye have crucified, both Lord and Christ. 37 Now when they heard this, they were pricked in their heart, and said unto Peter and to the rest of the apostles, Men and brethren, what shall we do? 38 Then Peter said unto them, Repent, and be baptized every one of you in the name of Jesus Christ for the remission of sins, and ye shall receive the gift of the Holy Ghost. 39 For the promise is unto you, and to your children, and to all that are afar off, even as many as the Lord our God shall call. 40 And with many other words did he testify and exhort, saying, Save yourselves from this untoward generation. 41 Then they that gladly received his word were baptized: and the same day there were added unto them about three thousand souls.  42 And they continued stedfastly in the apostles' doctrine and fellowship, and in breaking of bread, and in prayers. 43 And fear came upon every soul: and many wonders and signs were done by the apostles. 44 And all that believed were together, and had all things common; 46 And they, continuing daily with one accord in the temple, and breaking bread from house to house, did eat their meat with gladness and singleness of heart, 47 Praising God, and having favour with all the people. And the Lord added to the church daily such as should be saved.
5 Main purposes of Church!
1)Prayer
2)Fellowship
3)Teaching
4)Worship
5)Evangelism
Teaching – Rom 10:8-17; 8 But what does it say? "The word is near you, in your mouth and in your heart" (that is, the word of faith which we preach): 9 that if you confess with your mouth the Lord Jesus and believe in your heart that God has raised Him from the dead, you will be saved. 10 For with the heart one believes unto righteousness, and with the mouth confession is made unto salvation. 11 For the Scripture says, "Whoever believes on Him will not be put to shame." 12 For there is no distinction between Jew and Greek, for the same Lord over all is rich to all who call upon Him. 13 For "whoever calls on the name of the LORD shall be saved." 14 How then shall they call on Him in whom they have not believed? And how shall they believe in Him of whom they have not heard? And how shall they hear without a preacher? 15 And how shall they preach unless they are sent? As it is written: "How beautiful are the feet of those who preach the gospel of peace, Who bring glad tidings of good things!"   16 But they have not all obeyed the gospel. For Isaiah says, "LORD, who has believed our report?"  17 So then faith comes by hearing, and hearing by the word of God
Reason for Teaching – Eph 4:11-14; 11  And he gave some, apostles; and some, prophets; and some, evangelists; and some, pastors and teachers; 12  For the perfecting of the saints, for the work of the ministry, for the edifying of the body of Christ: 13  Till we all come in the unity of the faith, and of the knowledge of the Son of God, unto a perfect man, unto the measure of the stature of the fullness of Christ: 14  That we henceforth be no more children, tossed to and fro, and carried about with every wind of doctrine, by the sleight of men, and cunning craftiness, whereby they lie in wait to deceive;
No Excuses – Deut 30:20 "For this commandment which I command you today is not too mysterious for you, nor is it far off. 12 It is not in heaven, that you should say, 'Who will ascend into heaven for us and bring it to us, that we may hear it and do it?' 13 Nor is it beyond the sea, that you should say, 'Who will go over the sea for us and bring it to us, that we may hear it and do it?' 14 But the word is very near you, in your mouth and in your heart, that you may do it. 15 "See, I have set before you today life and good, death and evil, 16 in that I command you today to love the LORD your God, to walk in His ways, and to keep His commandments, His statutes, and His judgments, that you may live and multiply; and the LORD your God will bless you in the land which you go to possess. 19 I call heaven and earth as witnesses today against you, that I have set before you life and death, blessing and cursing; therefore choose life, that both you and your descendants may live; 20 that you may love the LORD your God, that you may obey His voice, and that you may cling to Him, for He is your life
Paul talks of His Pursuit! Phil 3:12-14; 12  Not as though I had already attained, either were already perfect: but I follow after, if that I may apprehend that for which also I am apprehended of Christ Jesus. 13  Brethren, I count not myself to have apprehended: but this one thing I do, forgetting those things which are behind, and reaching forth unto those things which are before, 14  I press toward the mark for the prize of the high calling of God in Christ Jesus.
Jesus Prays for us to be one! John 17:20-26; 20  Neither pray I for these alone, but for them also which shall believe on me through their word; 21  That they all may be one; as thou, Father, art in me, and I in thee, that they also may be one in us: that the world may believe that thou hast sent me. 22  And the glory which thou gavest me I have given them; that they may be one, even as we are one:
Disciples Pray we will be one! 1 John 1:1-5; That which was from the beginning, which we have heard, which we have seen with our eyes, which we have looked upon, and our hands have handled, concerning the Word of life — 2 the life was manifested, and we have seen, and bear witness, and declare to you that eternal life which was with the Father and was manifested to us — 3 that which we have seen and heard we declare to you, that you also may have fellowship with us; and truly our fellowship is with the Father and with His Son Jesus Christ. 4 And these things we write to you that your joy may be full.
Why are more people not in agreement with the Word of God?

They think it is a democracy and that they get to vote!
Does not fit into my Life style!
Does not relate to today!
I have enough Things in my life controlling me!
God Rules! Ps 119:89; 89 For ever, O LORD, thy word is settled in heaven.
±Matt 24:35; 35 Heaven and earth will pass away, but My words will by no means pass away.
Is.1:19 "If you are willing and obedient, you will eat the good of the land.
Def Willing- means having a yielded, surrendered heart. It is being pliable and flexible and willing to adjust.
What's the purpose! Ephesians 3:21; For this reason I bow my knees to the Father of our Lord Jesus Christ,   15 from whom the whole family in heaven and earth is named, 16 that He would grant you, according to the riches of His glory, to be strengthened with might through His Spirit in the inner man, 17 that Christ may dwell in your hearts through faith; that you, being rooted and grounded in love, 18 may be able to comprehend with all the saints what is the width and length and depth and height — 19 to know the love of Christ which passes knowledge; that you may be filled with all the fullness of God. 20 Now to Him who is able to do exceedingly abundantly above all that we ask or think, according to the power that works in us, 21 to Him be glory in the church by Christ Jesus to all generations, forever and ever. Amen.
Our Needs Supplied – Phil 4:19; 19 And my God shall supply all your need according to His riches in glory by Christ Jesus.
God blesses those who get in agreement with his word – John 15:7-8; 7  "If you abide in Me, and My words abide in you, you will ask what you desire, and it shall be done for you. 8  "By this My Father is glorified, that you bear much fruit; so you will be My disciples.
The word will make your path rid of these things – 
The mountain of pride in your life must come down
The crooked place of wrong doing must stop
The rough places of rebellion and selflessness, we must replace with obedience and a will to please God
You must rise out of the valley of discouragement and despair.
Word of Faith! Hebrews 11:1 &3; Now faith is the substance of things hoped for, the evidence of things not seen. 3 By faith we understand that the worlds were framed by the word of God, so that the things which are seen were not made of things which are visible.
We can change our World!